Mustang Shorty Antenna For 1979-2009
MSRP $29.99

The Steadfast Auto Shorty Antenna is an ultra high quality aftermarket antenna designed to clean up the front end of your 1979 through 2009 Ford Mustang while still delivering exceptional radio reception. Utilizing superior manufacturing materials and processes, our Steadfast Auto Mustang Shorty Antenna is worlds ahead of the competition.
Our Steadfast Auto Shorty Antenna utilizes a vehicle specific, machined, solid brass antenna base for superior strength structural strength and a rock solid connection to the vehicle. Other brands of shorty antenna on the market today typically come with multiple threaded adapters for you to rig their antenna to work with your vehicle and use cheap Chinese pot-metal or weak aluminum alloy bases that tend to break easily and corrode over time.
A high strength, malleable steel antenna shaft ensures a flexible antenna that will not break when bent. And if you accidently bend your antenna, it can easily be bent back into shape without compromising the antenna's integrity. Competitor's antennas tend to use cheap pot-metal or weak aluminum alloys that can snap, break, or even shatter when bent too far.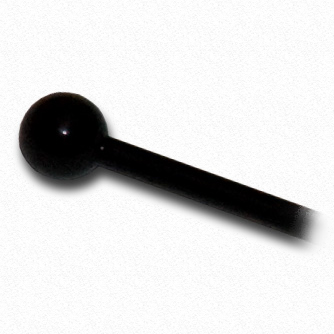 In addition, we use threaded connections on both ends of the antenna shaft to ensure your antenna is completely secure. Unlike most aftermarket antennas that simply press on the antenna ball and base, Steadfast Auto's antenna will hold fast and not come apart overtime from wind or operating vibrations.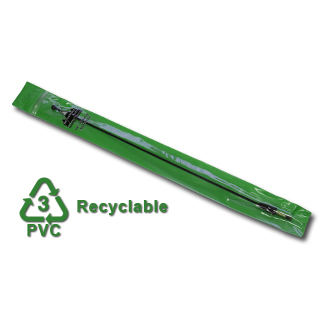 Steadfast Auto's Mustang Shorty Antenna is available in both 8" and 14" lengths and is coated with either a Black or Triple Chromed finish. Each Mustang Shorty Antenna comes with detailed installation instructions included, and is packaged in an attractive yet minimalistic, 100% Recyclable PVC, "green" retail packaging for a responsible environmentally friendly packaging solution.
To locate a Steadfast Auto Shorty Antenna Dealer please visit Steadfast Auto Authorized Dealers.
Features:
• Machined Solid Brass Antenna Base
• High Strength Malleable Steel Antenna Shaft
• Threaded Antenna Shaft Connections
• Available in Black or Triple Chrome Plated
• Available in 8" or 14" Lengths
• 1 Year Warranty